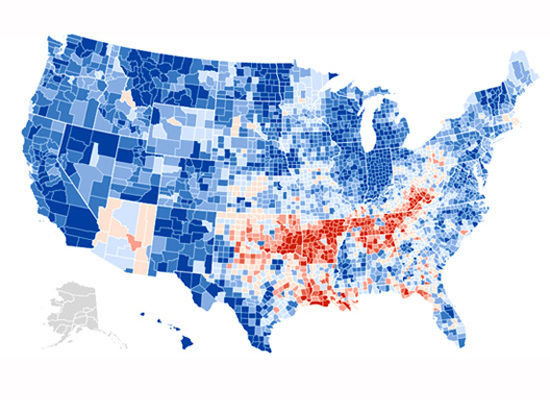 By Richard Day on Mon, 11/13/2017 - 12:16pm |
The First Amendment to the United States Constitution states:
Congress shall make no law respecting the establishment of religion, or prohibiting the free exercise thereof; or abridging the freedom of speech, or of the press; or the right of the people peaceably to assemble, and to petition the government for a redress of grievances.
http://en.wikipedia.org/wiki/First_Amendment_to_the_United_States_Constitution 
Now Great Britain has freedom of speech.
Our Mother Country sets down rulings all the time concerning this ideal for a Democratically Ordered Society.
But in this country, our Supreme Court dutifully noted that there was a conflict between the ideals contained in this Amendment and the right of  citizen to sue someone who 'bears false witness'
In New York Times vs. Sullivan, our Supreme Court sided against a Plaintiff who sued the NYT for libel.
http://en.wikipedia.org/wiki/New_York_Times_Co._v._Sullivan
In that case freedom of the press was involved as well as freedom of speech.
Just to demonstrate that GB takes a different approach on these issues witness a trial that Liberace brought in England decades ago.
Basically Liberace won this case. That is Liberace kinda proved he was not gay?
hahahahaahahah
And if you catch the Liberace squib, he also received a settlement in the good ole US of A.
http://en.wikipedia.org/wiki/Liberace#Lawsuits_and_allegations_of_homosexuality
But those actions took place during the 1950's.
What the Sullivan case demonstrated (1964) was that our Supreme Court was concerned over restraint of freedom of the press and interfering with  free speech for individuals.
Our Court recognized that those with powerful and wealthy caste  could hire all the attorneys in the world and fight like hell to destroy newspapers and individuals who held different viewpoints than those with that kind of power.
And so the US Supreme Court simply changed the standard of proof so that a plaintiff must establish more proof than a preponderance of evidence in order to proceed with the court proceedings. And that plaintiff would have to prove 'intent'. Which is hard to prove.
The ability of some strange jury to find intent and total disregard for the truth would be diminished.
http://en.wikipedia.org/wiki/Burden_of_proof_(law)
So folks like O'Reilly decided to sue my hero Al Franken and lost his stupid suit, based upon cases like Sullivan.
http://www.cnn.com/2003/LAW/08/22/fox.franken/
Senator Al Franken won that suit pursuant to a Motion for Summary Judgment and the judge who heard the motion waited about fifteen minutes in order to dismiss the goddamn suit. ha
Trump has sued Bill Maher; hahahahahaha
Now Roy Moore is going to sue these women who have informed Washington Post reporters of what was going on with Moore in the 70's. Or at least Roy feigns to bring suits against the innocent victims of his wantonly venomous urges. hahahah
http://latest.com/2017/11/roy-moore-threatens-to-sue-wapo-over-sex-assault-report/
Just like Trump warned his accusers.
http://www.cbsnews.com/news/donald-trump-threatens-to-sue-sexual-assault-accusers-after-election/
JESUS H. CHRIST LET THEM BOTH SUE.
Only this time, the defendants must wait to bring some summary judgment motion because...
THESE SONS FOR BITCHES COULD BE DEPOSED.
If the defendants will wait, just a short period of time; those defendants have a right to discovery.
And they get to subpoena the bastards for depositional purposes.
These procedures cost money but damn....use the internet and get the goddamn money.
Besides, there are attorneys who would work for free for chrissakes in order to cross-examine powerful idiots.
And if Hannity's direct examination of Moron Moore is any indication...
Moore is an idiot. This guy admits to all his sins. hahahahaha
Cross examining this idiot would be so goddamn easy.
I think AA and others have pointed out the stupidity of this guy who would wander the local malls and high schools in order to find the minor of his choice.
hashahahah
Oh and please..............Trump sue these accusers.
Do you recall Mr. Buffoon when you said:
.....
I do not recall that statement.
Oh, well here is an audio transmission that says on the blank day of blank:
Well this is what you said:
Well I did not bring my glasses...
Well you can hear, can't you:
PLAY THE TAPE
PLEASE PLEASE PLEASE
Trump's divorce deps are even better.
These pols are idiots. They can barely read and write.
Just go back to my previous blog on Moore.
Any third-year law student would destroy them on cross.
Do not use summary judgment prior to proper depositions.
Advertise for the monies necessary to destroy them.
THE END
PLEASE, PLEASE, PLEASE ME!