CMaukonen's nicely been tracking Taibbi & Yves Smith's effort on bank collusion on public bonds (transcript here), that stole money from every local initiative over how many years, audaciously justified in court by "the towns got a good enough rate". In their eyes, "market rate" = "bargained collusion rate", and since they're fair enough, the market just works.
Imagine how messy it'd be if towns had to compete to get actual highest returns for their bonds? What's wrong with everyone giving hand signals to rotate the winners of bond deals between 3 veteran financial houses?
We've seen collusion in large scale in the recent mortgage scandals, where banks & mortgage agencies used robo-signing to steal people's homes before protections were up, sometimes on properties they didn't have title to.
We've seen collusion on Goldman Sachs' toxic assets, where they were giving better rates & heads-up tip-off info to their preferred clients, and behind the scenes they were bundling loads of worthless shit they were shorting even as they were bagging shit sandwiches for their customers with smiling faces.
We saw the collusion with Goldman Sachs & Greece, to back room loan to keep the loan off the books and make it simpler to get EU banks to keep loaning to Greece - except the Greeks didn't understand just how awful the terms were that Goldman Sachs dictated, especially in economic downturn when they renegotiated.
We saw the collusion when the Fed funneled trillions to banks off the books (that Grayson barely scratched the surface of in his Congressional hearings). We've seen collusion in naked short selling that Kaufman was only able to partly unveil (it's still laughed off as conspiracy theory in many parts).
We saw Jaime Dimon being feted as a brother-in-arms in the Senate for losing money backed by US guarantees & $14 billion in yearly subsidies. Boys will be boys, money gets lost sometimes.... It's all the level playing field of our financial "free market".
One of the best moments for Democrats last decade was when they bonded together to reject privatizing Social Security - which would have been a mandate to put part of your income into this same corrupt US financial system, trusting it would still be there - with larger payouts than gov can provide, wowza!!! - 30 years later. ("Who could have predicted that terrorists would use planes to attack buildings the banking system would crash due to betting on worthless assets? that there was a bubble with overleveraged mortgages in the housing market in 2005?")
Yeah, I know - we would have choice in which financial system - though from practice, we know 80% of the sheep will run the same sheep races to the same 3 shearing pens. ('Hi, Aunt Millie!') We'll worry about those other 20% later.
So now we have our own Trust Me moment, a mandate proposed by our guy, to step into the health care industry since officially, government health insurance doesn't work (except when it's Congressional, public employees, military).
The health industry is already used to collusion, since payouts are divvied up through their margin+ rate sheets, covered treatments are carefully negotiated and then denied inexplicably in routine fashion for expensive treatments, cost savings like generic drugs are rejected as would lower profit margins, the playing field is "contended" (and conceded) state-by-state.
Ironically (or corruptly), the end-customer will pay more if paying cash, while the total billed services will be much more if paying through a plan. The extra charges are padded all the way through the system, from extra doctors' fees, drug costs, malpractice insurance, etc., with government & employer & taxpayer on the originating end for the extra cash. (like sports stadiums, we build public hospitals for private companies to make money off.)
And somewhere in all this, we substituted "health insurance" for "health care", which hasn't been much addressed.
One of the weirdest parts of health insurance is that the actual customer is not usually part of the bargaining - it's between insurance companies representing providers (hospitals & doctors) and businesses who only tangentially represent employees (they represent cost savings on those employees and the bare margin of service & affordability to keep employees from quitting).
And now we're going to set up a mandate so those not already in this system will have to pay or be fined. Theoretically there will be choice so it won't be rigged. In practice, the players already know the field, and first order of business is to exclude or buy those who don't collude well. Since they have the corporate business as basic revenue, newcomers will have trouble surviving off the difficult-to-insure anyway. So once we have compliance ensured, the public will run through 1 of 3 sheep races to be sheared in the same catching pens.
The good thing is since we have compassionate government, the uninsured will only be forced to pay a "fair enough rate" - as noted at the beginning of this diary. Not that they would understand anyway - what is the going price to remove a polyp or do an arterial scan? Is a particular co-pay proper? Is an insurance-required procedure necessary or a delay on actual treatment? Macht nichts. The important thing is to get the public paying 1 of 3 private insurers, and then leverage the service to get government to fund the overages.
Here's how a well-designed system looks in practice, though the system might look a bit more complex on a national level: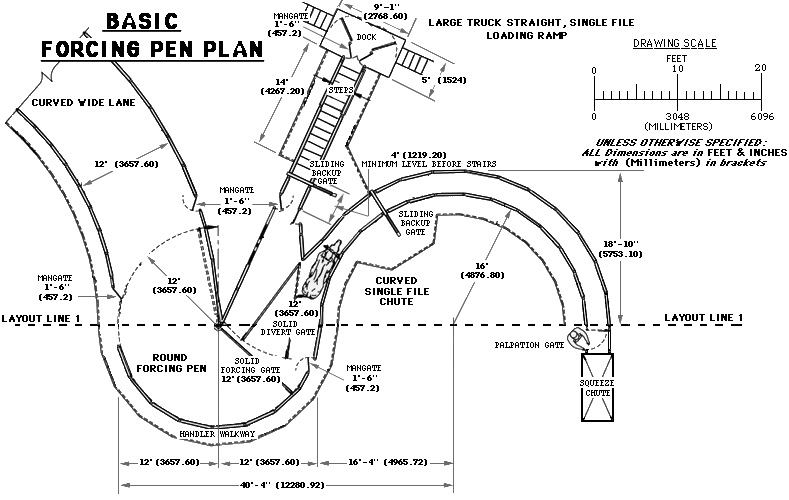 1543 reads
In the News
I-5 bridge collapses over Skagit River near Mount Vernon;...

A bridge collapsed over Skagit River tonight near Mount Vernon. This was on Interstate 5 both north bound and south bound, four lanes total. No word yet on how many cars went into the water. This is so sad. How many of these will we have to have before we start financing infrastructure? Most of our bridges are in sad shape.

Utilities for dummies: How they work and why that needs to...

There's very little public discussion of utilities or utility regulations, especially relative to sexier topics like fracking or electric cars. That's mainly because the subject is excruciatingly boring, a thicket of obscure institutions and processes, opaque jargon, and acronyms out the wazoo. Whether PURPA allows IOUs to customize RFPs for low-carbon QFs is actually quite important, but you, dear reader, don't know it, because you fell asleep halfway through this sentence. Utilities are shielded by a force field of tedium.

It's is an unfortunate state of affairs, because this is going to be the century of electricity. Everything that can be electrified will be. (This point calls for its own post, but mark my...

"Kids Shoot the Darndest Things"

I'm not sure how many of you have read the Seattle newspaper The Stranger. "Goldy" is a sudonym (I hope I spelled that right) - the writer is pretty hardcore and unrelenting on many progressive issues, gun ownership no exception.

Wait, there are riots in Sweden?

By Elias Groll, Passport @ ForeignPolicy.com, May 22, 2013

[....] The rioting -- the worst social unrest to strike the country in many years -- was sparked by the lethal police shooting of a 69-year-old, knife-wielding man last week in the suburb of Husby, the epicenter of the riots. Roaming gangs of angry youths have since clashed with police and Husby residents have complained of racist treatment by police officers, who they say have used epithets such as "monkey."

What's happening in Husby is clearly a symptom of Sweden's failed effort to integrate its massive immigrant population. Housing segregation is rampant in the country, and Husby is a case study in how immigrant populations have come to dominate Stockholm's outer...