By William K. Wolfrum on Wed, 06/08/2011 - 10:10am | Potpourri
Enjoy the galaxy from South Dakota in this spectacular time-lapse video.
News
Japan Nuclear Disaster: Official probe begins as radiation still seeps. Thus far, they've come to the conclusion that nuclear power can be dangerous.
Gitmo: Seems there was a larger underage population hidden away in Cuba than originally reported.
Arizona Burning: The state's third-largest wildfire rages on.
Texas Massacre?: It's like you can't trust psychics about anything anymore.
Iraq: Time for more mercenaries. No way this could go wrong.
Politainment
Weiner!: Should Anthony Weiner resign? Let's ask David Vitter.
Coulter's Advice: Fringe columnist says fringe things on silly show.
Blago!: Rod Blagojevich will soon learn his fate.
Blogs
Daily Caller: Joe Miller can't win his own elections so he's determined to keep Mitt Romney from winning anything.
Brad Blog: More voting machine shenanigans, as Las Vegas Mayoral candidate watches her own vote get changed.
Emma Zahn: Quantum computers, Qubits, Entanglements.
Blue Gal: Enjoy the latest Professional Left podcast.
Sports/Entertainment
Dallas Ties Up Finals: Dirk Nowitzki plays off illness as Mavericks does what it takes to even up the NBA Finals at two games apiece.
Dock Ellis: How to throw a no-hitter on acid and more from the former Pirates' pitcher.
Growing Gay: The evolution of the Gay celebrity.
No One Could Have Predicted: That Eminem would say bad things about Lady Gaga. How out of character.
Finally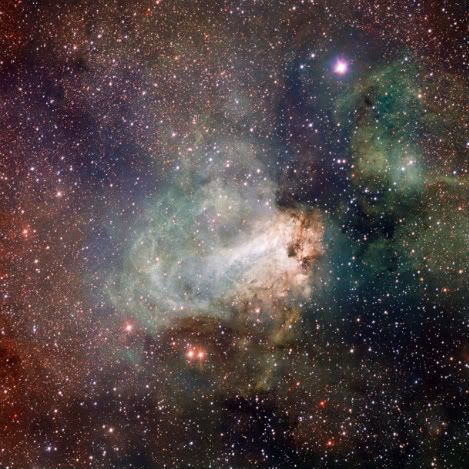 Large telescopes rule. See more from the Bad Astronomer.
--WKW
Crossposted at William K. Wolfrum Chronicles