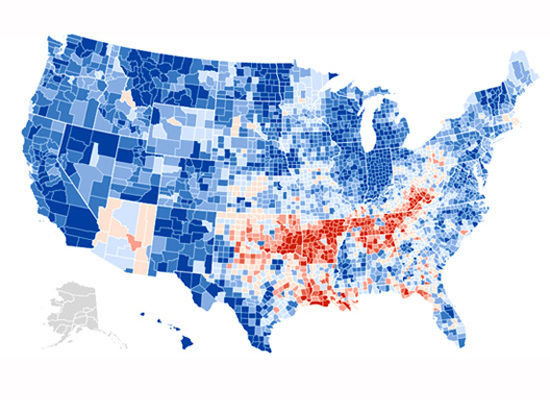 By Richard Day on Tue, 03/13/2018 - 6:55pm |
Maxine Waters: Devin Nunes Is A "Messenger Boy" For "Don the Con Man" Trump!
I just love this lady!
She is a low IQ individual?
I have been thinking about 'themes' for next year?
Maxine has kind of decided this issue for me.
You see, Rubio tried this tack upon the Trump sea of bullshit and he lost!
http://www.miamiherald.com/news/politics-government/election/marco-rubio/article95752532.html
Some member of Rubio's advisory commission got him to go on a rage; attempting to use the same tactics as Trump.
Oh look, he is orange.
Oh look, he is an idiot.
Oh look, he is a no-nothing.
Obviously it did not work in 2016.
However, I have been thinking about 2020.
How should 'our' candidate handle an idiot, a mentally imbalanced person, a psychopath, a sociopath....
Whatever?
I watched some of the old debates with Hilary.
Hilary would say something and Trump would be saying:
WRONG
Rubio just missed the beat.
His rhythm was off, so to speak.
Our best candidate (who?) should respond trumpwise.
In my humble opinion.
FROM THE START FOR CHRISSAKES.
At any debate, our candidate should be scripted of course.
But not scripted PC
PC does not work.
The guy or gal of course needs a script and such.
But Hilary demonstrated that a script is not enough!
When Trump says:
WE CREATED ALL THESE JOBS, MORE JOBS THAN HAVE EVER BEEN CREATED SINCE JESUS WALKED THE EARTH!
Our candidate has to be whispering:
no, no, no, that is wrong, that is a lie that is bogus, you are ugly.....
When Trump begins some diatribe about saving coal jobs?....
Most jobs in this country have been created with the new tech including solar and wind and sea and garbage and....
When Trump says some other lies, just say:
I smell whiskey on your breath....
When Trump talks about equal rights, just yell out (I mean yell out) :
HOW ABOUT MEXICAN JUDGES?
You get it?
Maxine has, for sure.
There is no pc anymore.
FUCK THIS GUY.
Dumb Don.
Dinky Don.
Grump Trump.
Porno rump trump.
I detest Rubio, but he had the idea, just tooooo damn late.
We must not speak to this idiot like he is a human being.
We certainly must never speak to him like he holds some high office.
Let us show America what he really is!
Only after we realize that facts and law and theories and whatever mean nothing, can we really have a chance at attacking nihilists.
And then we shall be happy
This is all just one nice spring thought!
(My god I hate this bastard prick...