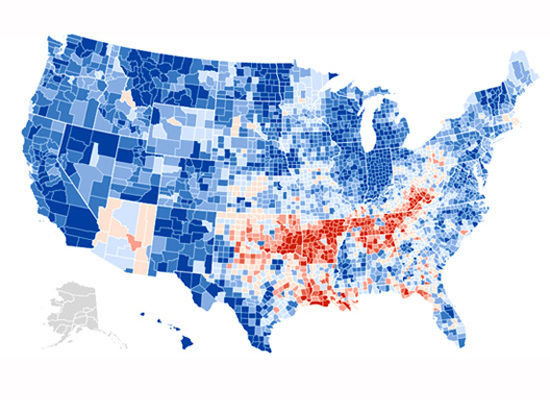 By Richard Day on Wed, 02/14/2018 - 11:28pm |
There are new proposals concerning SNAP coming from the right and the WH
and the Repubs, but these proposals are not new.
Repubs have despised the food stamp program for decades.
I live on a small though median (it turns out) Social
Security payment once a month.
I also receive subsidized housing (30% + cable).
I am doing fine.
For some reason that I will never understand I receive
fifteen bucks in food stamps.
For the first time in over 11 years I signed up for this
Commodity Program.
It is provided for old farts like me.
The first Tuesday of every month, I go down to the Community
Center and take a number and boxes are delivered filled with
goodies.
I went down there for the second time last week and this is
what I discovered in Santa's cardboard box:
Two cans of apricots. (I like apricots)
Two cans of potatoes. (I did not even know that potatoes came
in cans)
A full pound of American Cheese. (There is some FDA thingy about
cheese kinda's and....oh who cares. we all grew up with American
cheese.
Two cans of green beans.
Two cartons of milk. (It is a strange type of milk, 1% and yet
you do not have to refrigerate until you open the carton?)
Two huge cartons of cereal. (Corn and oats)
Two cans of chicken. (It is like cans of tuna?) Makes a nice
sandwich with mayo and mustard or....)
Two pounds of pasta.
A huge bag of frozen cubed carrots.
Oh and of course, peanut butter.
To be honest, this list calorically anyway, should be enough to keep me
alive for a month. I mean I would certainly lose 20 pounds but WTF?
xxxxxxxxxxxxxxxxxxxxxxxxxxxxxxxxxxxxxxxxxxxxxxxxxxxxxxxxxxxxxx
I had to take a number in the community room.  I sit there for
30 minutes.
My number is called, I go up to the desk and then I am led to
some young girl with some contraption that cuts a hole in my
Blue Card.
I noted to my compadre that the labor necessary to bring us this
box of goodies must cost more than the army surplus?
And then I receive the box. I kind of carry and then drag
the box to the elevator; I go up one floor; I then drag
the box to my apartment.
xxxxxxxxxxxxxxxxxxxxxxxxxxxxxxxxxxxxxxxxxxxxxxxxxxxxxxxxxxx
This all reminds me of the 1960's.
Following the death of my father, Grandpa would bring us
a box of stuff once a month.
Thank god I did not receive Spam! hahahaha
It was called 'army surplus'.
And these were the days of the Cold War.
The Pentagon received monies for the inevitable. hahahahah
I mean you had to hide under your desk and you had to eat
Spam!
xxxxxxxxxxxxxxxxxxxxxxxxxxxxxxxxxxxxxxxxxxxxxxxxxxxxxx
What is the point of this all?
Liberal blogs do not like this idea as a substitute for
food stamps. (Which are not stamps anymore; they are more
like Star Trek credits?)
Or
Or
xxxxxxxxxxxxxxxxxxxxxxxxxxxxxxxxxxxxxxxxxxxxxxxxxxxxxxxxxxxxxxxxxxxxxxxxxxxxxxxxxx
Repubs have been attacking the Food stamp Program for decades.
I mean poor folks can purchase steak and lobster and caviar and....
That is all fine and dandy.
Do I care?
Take away my fifteen bucks.
I am fine.
I do not purchase steak cause of dental issues.
I would not even attempt to cook lobster.
I never liked roe.
But there are other economic issues present.
Walmart receives 20% of all food stamp monies.
Do you really think that Walmart would allow this change?
Oh, and even though repubs always wish to punish the poor...
Well they aint gonna wish to punish Walmart! hahahahahah
xxxxxxxxxxxxxxxxxxxxxxxxxxxxxxxxxxx
By the way....
I went 11 years without this commodity thing.
But it supplements my diatary needs.
My real dietary need is to fast once a week.
But a child of six does not need to fast once a week.
the end.
I feel that liberals are just mad at repubs for being dirty rotten poor hating bastards.
This commodity thing might not be that bad.
Fruits and veggies and meat and other foodstuffs must supplement these boxes.
What liberals seem to be mad about amounts to the 'intent' of these rotten mangy repubs  hahahaha